I can't believe how fast 6 years have come and vanished. Time can be a ticking annoyance, it needs to slow down and allow me to soak in every fiber of his innocent spirit. Listening to his jumbled made up words brings an increased jubilation in my life. Kade you have such a willing heart to serve and make those around you feel Heavenly Fathers love.
This year for Kaden's Birthday Party I took the boys on "The Great Frog Hunt." Kade has anticipated his 6th birthday for nearly a year. Crazy I know, this eager little boy can't wait to be big like his cousin
Luke
I asked Kade where we could find frog nets, he replied "Mom, Wal-Mart!" I guess they sell everything. He was right, we purchased two overpriced cheap green frog nets. He invited a few friends and we set off on our adventure. First we had to climb over a fence that was labeled private property. Rules are meant to be broken! The boys couldn't wait to capture those frogs. Avery had this image in her world, that she was going to find lots of pinky froggies.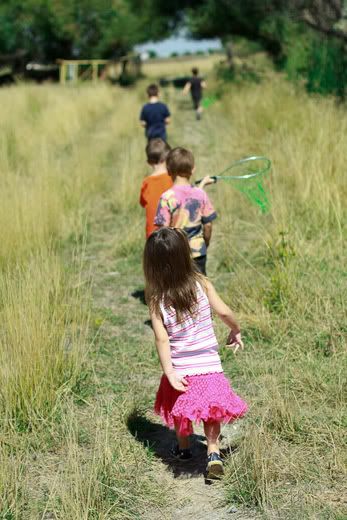 This little girl in a pink skirt trying to keep up with four boys is seared in my bank of memories, priceless.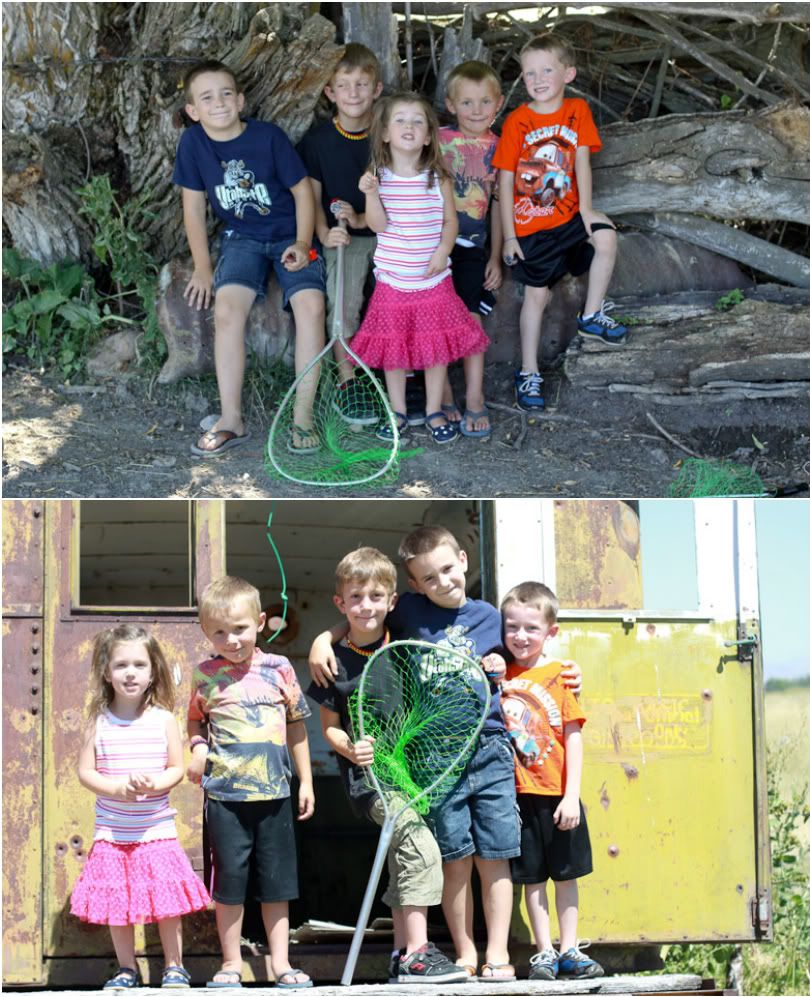 The boys discovered a few army supplies. I allowed their imaginations to create their own war zone right in the middle of a large empty wheat field. They found a broken down missile, army base, collapsed wooden shanty, and empty .22 shells.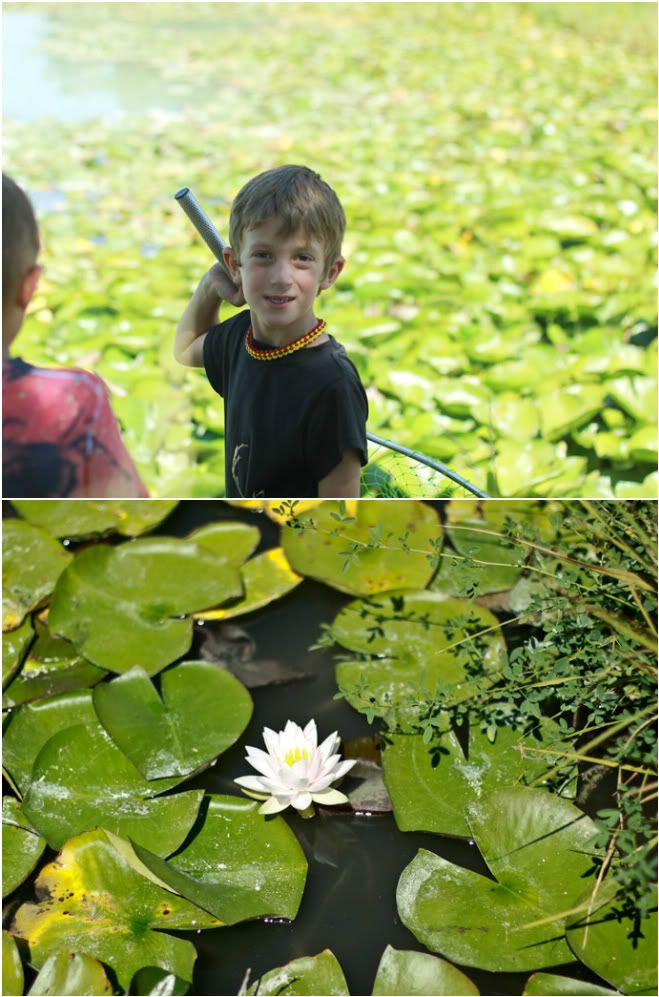 We finally arrived at "The Frog" pond. This is a perfect pond, after a 35 min hike/walk to it you come up over a hill and there it is, nestled away with perfection. I visited it often growing up. It is filled with lilly pads with frogs perched on top of them.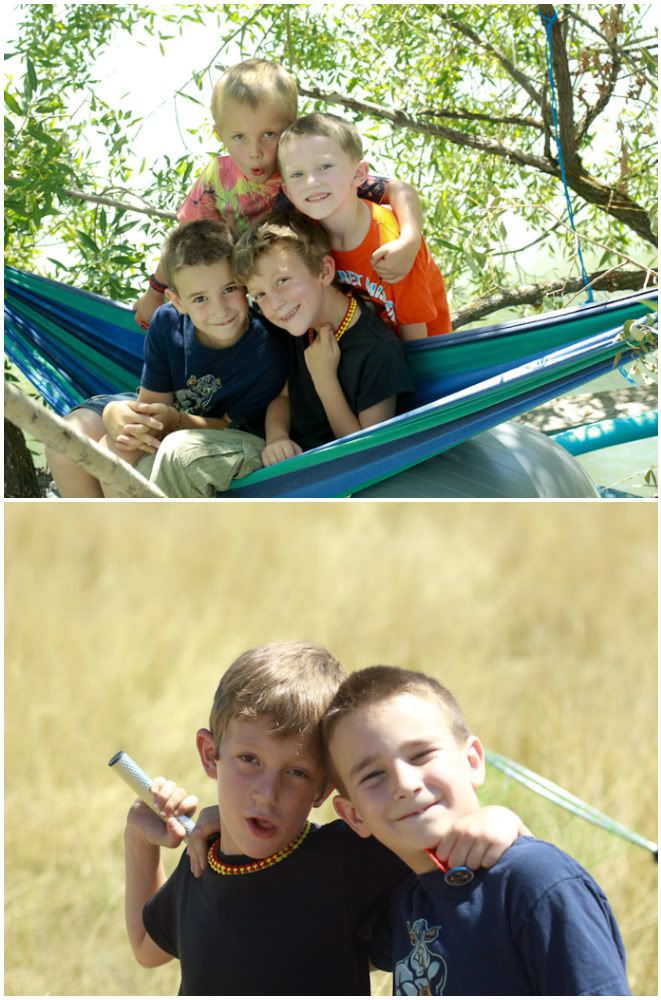 The best discovery of all was a hidden fort, the dream of every American boy. I wanted to drift back to the innocent age of 9 and spend my summer days building and fixing this fort. A tree had grown over the silver pond, with the set of ideal branches to build a tree hut right over the water.....sigh only in dreams this is possible. This was I'm sure, the best summer vacation for a group of farm boys. It was a modern Swiss Robinson tree hut. They had a built a flawless platform for a hammock, Ladder, swing with perfect knots to climb back up after they plopped their overheated bodies in the murky silver blue pond. I can only imagine the color of the water being a result of the release of clay minerals. They had carried in sand for the perfect beach area, It was small, but as a child it was flawless. I longed for Kade and a bunch of his friends to spend their summer days creating lasting memories that would take a lifetime to fade away.

They found a forest, they called it the "Broken down forest." I sat down and watched as four boys lived a scene right out of Peter Pan. Their imaginations were beautiful they had all sorts of ideas of what went on in this forest. They came to the conclusion that there must be hidden trolls, goblins a few fairies for Averys liking.
The adventure ended with zero frogs, but memories that will last for years to come.